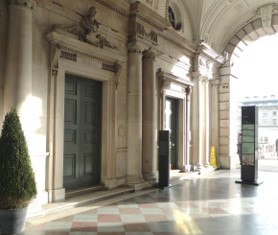 MDHP is a small professional structural design consultancy with an established client base established since 1978.
We have an in-depth knowledge of the built environment and geology in the area which informs our designs for existing properties and new build projects.
Our skill base covers Civil and Structural designs, including drainage, minor roads, specialist foundations, steel frames, and refurbishment of traditional and historic buildings.
Current projects range from the design of small domestic extensions and new build properties to multi million pound industrial units.
The Director, Don Hughes, has 30 years experience as a Chartered Engineer and was the original employee of MDHP 42 years ago.  He ran his own practice in Cheltenham for 20 years before taking over MDHP in 2018.  Don has been involved with some unusual projects including designs for floating anti-terrorist booms, strengthening of ancient Chinese monuments and signal gantries for Railtrack and is always ready to discuss the impossible!
Everything from a single beam to a complete new building
Renovations and extensions
Structural Engineers Reports
Planning & Building Regs Drawings
From Agricultural Buildings to multi-storey flats and offices
Portal framed structures
Equestrian centres
Condition Surveys
Retaining walls
Specialist foundations
Drainage schemes
Ancient monuments
Listed Buildings
Floating booms to control debris in rivers
Zip wires and rides
This is a short description elaborating the service you have mentioned above.​
"Firstly, let me say thanks for coming up with an elegant solution for the retaining wall at the bungalow, both Ted and I appreciated the simplicity of both your explanation and solution to the issues involved."
"My wife and I would also like to thank MDHP and, in particular, Don Hughes for the help and guidance that has been given. We shall have no hesitation in recommending MDHP in the future."
'My husband and I decided to build a house. We chose MDHP as our structural engineers; they had a very good reputation being highly recommended by architects and builders. The build on an infilled quarry was potentially challenging. Because of their expertise and professionalism the project was completed smoothly. We were supported by the friendly team with every aspect of the project, from start to completion'